SAVE UP TO $1,500 ON YOUR ELIGIBLE CLEAN FUEL VEHICLE PURCHASE*
A VISION FOR AN ELECTRIC FUTURE
Electric vehicles are remarkable. They're quick and quiet, with impressive acceleration, and they get the most advanced connectivity features.
But there is something even more important. They are climate friendly. Over their lifetime, they cause far fewer harmful emissions than traditional cars and trucks.
That's why California is committed to putting millions of EVs on our roads by 2030. It's all about reducing greenhouse gas emissions, improving air quality, and moving toward carbon neutrality so we can address the climate emergency. With extreme weather, rising sea levels and severe fires impacting our state, it's easy for Californians to see that climate change is real.
The California Air Resources Board and your electric utility are supporting this effort by offering the California Clean Fuel Reward. The purpose of this clean vehicle reward is to make EVs affordable for a wider range of people.
LEARN MORE ABOUT THE CALIFORNIA CLEAN FUEL REWARD PROGRAM
PERFORMANCE
UNLEASH THE POWER OF MORE.
BMW Plug-in Hybrid Electric Vehicles (PHEV) are engineered to take your breath away, unleashing more driving fun as well as greater efficiency.   In fact, the 2021 BMW electrified fleet of vehicles is designed to give you more:

Power and performance
Everyday savings
Zero-emissions driving
Time savings by using HOV lanes*
CARPOOL LANE ELIGIBILITY
*Single-occupant HOV lane access available to BMW Plug-in Hybrid Electric Vehicles in select states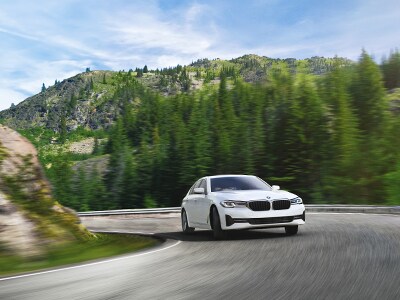 DRIVING RANGE

EXPERIENCE A PLUG-IN HYBRID WITHOUT COMPROMISE.
With both an electric motor and a gasoline engine, you get the best of both worlds: Pure electric for day-to-day driving, plus a powerful gasoline engine for longer trips. In other words, BMW Plug-in Hybrid Vehicles can be fully electric, fully gasoline or a thrilling combination of both.
During stop-and-go-driving, around town and on your daily commute, the gasoline engine may never start when in electric mode. You can even drive in pure EV mode at highway speeds. And for stronger acceleration, the electric motor can boost the gasoline engine for impressive performance from a stop or when merging into traffic.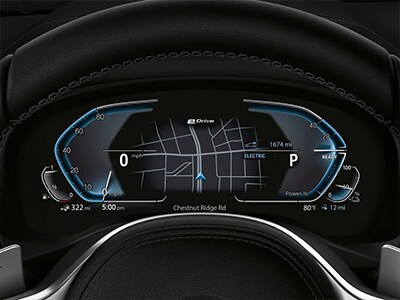 PHEV INCENTIVES

ENJOY LOWER OWNERSHIP COSTS.
With available federal tax credits* and local incentives, not to mention saving on fuel, your overall ownership costs can be much lower than with a similar gasoline-powered vehicle. You even have the peace of mind of an 8-year/80,000-mile limited warranty on the PHEV battery.** You can also save on time since in California, your BMW PHEV is eligible for HOV lane access with a single occupant.
FUEL SAVINGS CALCULATOR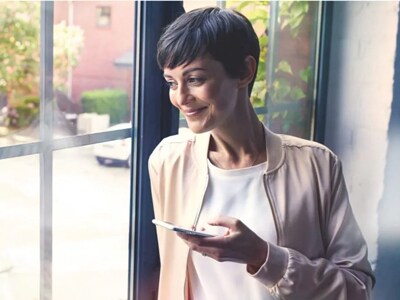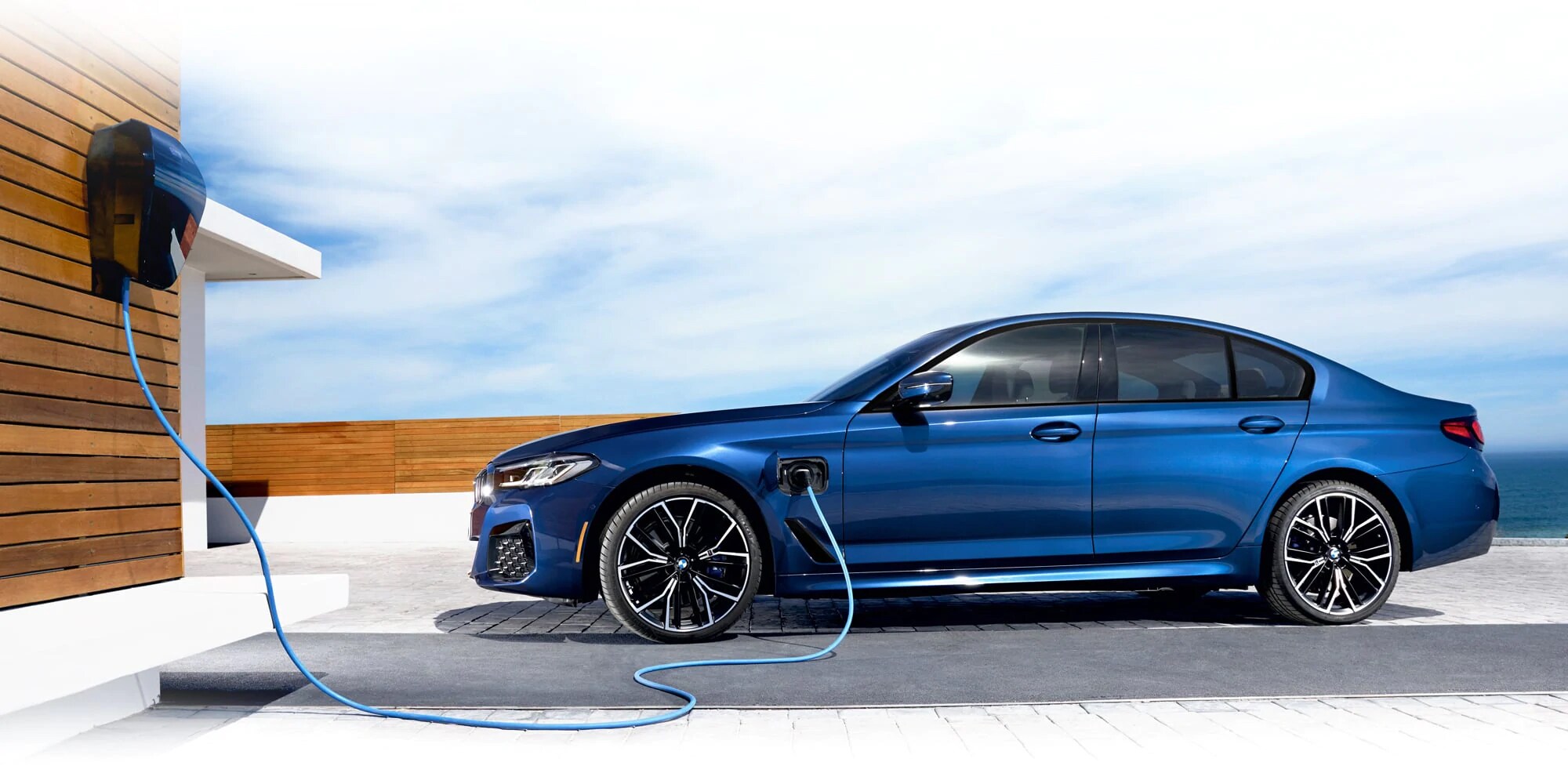 PHEV CHARGING
CHARGE WHEN AND WHERE YOU WANT.
Plug in at home, at work or in the thousands of available public charging stations.* But keep in mind that even if you can't, the TwinPower Turbo engine in your BMW PHEV will take you where you want to go, free of "range anxiety."
Of course, there's a lot to be said for waking up every morning with a "full tank" of electric power. Just as you plug in your smartphone at night, your BMW PHEV will be most efficient if it's charged overnight.
FIND A CHARGING STATION NEAR ME
*Visit BMWusa.com to see recommended charging services and locations.
**Charging from empty to 100% using a Level 2 (240 volt) charger with 32A service. Charging times are approximate. Colder ambient temperatures can make it slightly longer to charge. Colder temperatures also mean PHEVs are less efficient.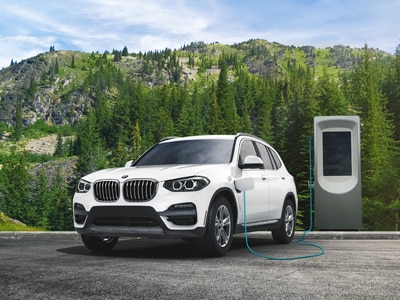 *The California Clean Fuel Reward is a California statewide electric vehicle time-of-sale (or lease) incentive program funded through 
the California Air Resource Board's 
Low Carbon Fuel Standard (LCFS)
. The program is administered by Southern California Edison Company on behalf of all 
participating Electric Distribution Utilities
. The California Clean Fuel Reward is available to anyone who resides in California and purchases or leases a new eligible vehicle from a participating retailer. The objective of the program is to help California reach its carbon reduction goals by incentivizing retail customers seeking to purchase or lease a new vehicle to choose an electric vehicle by providing a time-of-sale discount on eligible vehicles.